statement
Jorge Messi has denied Messi's 700 million release clause through an official statement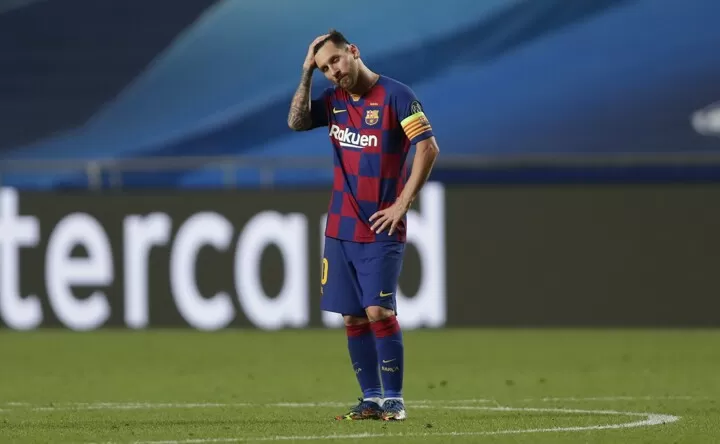 Lionel Messi has released a statement in response to the La Liga statement. According to him, the €700M clause ended after the 2019-20 season. The player should therefore be able to leave Barca as a free agent.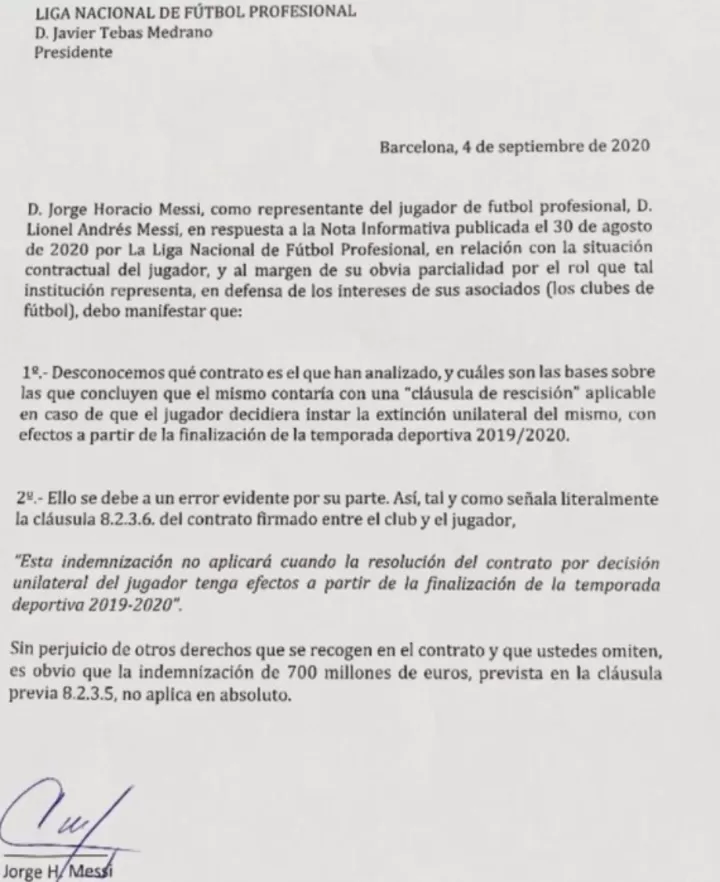 According Messi's statement:
'We do not know which contract they [Liga] have analysed, and which are the bases on which they conclude that it would have a termination clause "applicable in the event that the player decides to urge the unilateral termination of the same'
"This is an obvious error on your part," it continued.
Finally, Messi's camp made reference to his 700 million euro release clause no longer being valid.
"It is obvious that the compensation of 700 million provided in the previous clause is not applicable at all," it stated.
AF