2019 Puskas Award candidate list will be released soon. Do you know who's Puskas and why is this award named by his name?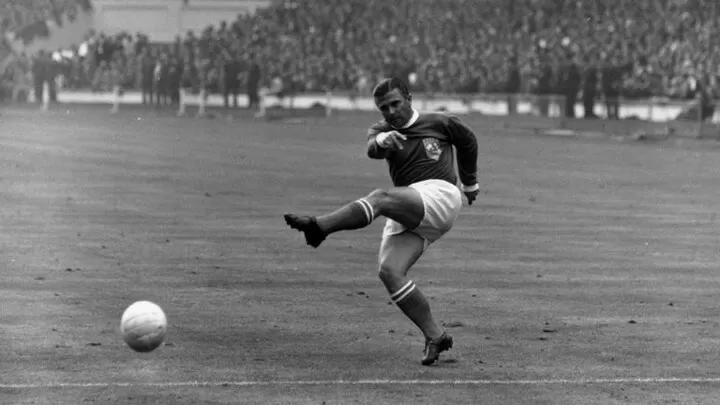 The Puskas award was founded in memory of Ferenc Puskas, the former Hungary and Madrid star who scored an incredible 512 goals in 528 appearances, and a then-world record 84 in 85 internationals. It was created with the aim to commemorate the most aesthetically pleasing, "beautiful" goals of a calendar year.
Ferenc Puskás (2 April 1927 – 17 November 2006) was a Hungarian footballer and manager, widely regarded as one of the greatest players of all time. He is the son of former footballer Ferenc Puskás Senior.
A prolific forward, he scored 84 goals in 85 international matches for Hungary, played 4 international matches for Spain and scored 514 goals in 529 matches in the Hungarian and Spanish leagues.
He became an Olympic champion in 1952 and led his nation to the final of the 1954 World Cup where he was named the tournament's best player. He won three European Cups (1959, 1960, 1966), 10 national championships (5 Hungarian and 5 Spanish Primera División) and 8 top individual scoring honors.
In 1995, he was recognized as the top scorer of the 20th century by the IFFHS.
The award is in honor of Ferenc Puskás, the striker of Real Madrid at the late 1950s and the 1960s, and central member of the highly successful Hungarian side of the same era.
Puskás is widely considered by many to be the most powerful and prolific forward European football produced in first-division football and scored a once world record of 84 goals in 85 internationals. He is one of the top scorers of the 20th century, with 512 goals in 528 matches.
"It is important to preserve the memory of those footballing greats who have left their mark on our history.
Ferenc Puskás was not only a player with immense talent who won many honors but also a remarkable man. FIFA is therefore delighted to pay tribute to him by dedicating this award to his memory," said Blatter at the inauguration of the award in Budapest.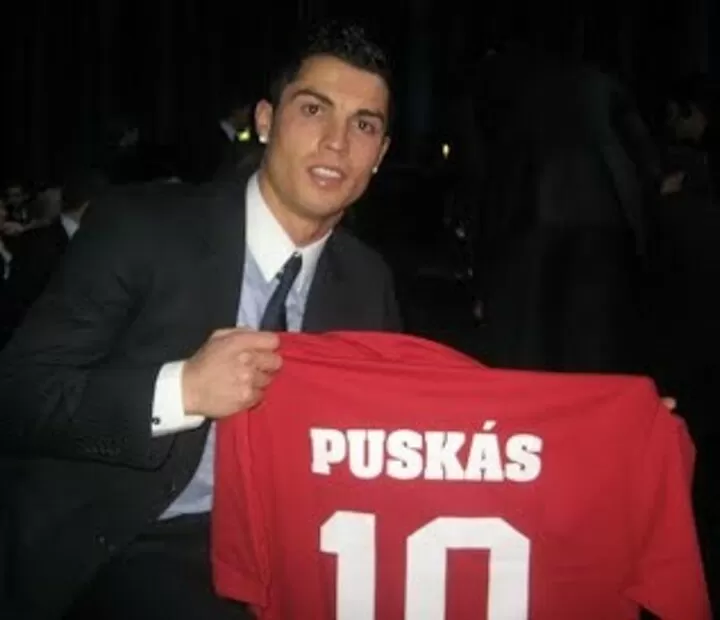 The time frame for the first award was July 2008 to July 2009. The annual award was presented for the first time during the 2009 FIFA World Player of the Year Gala on 21 December in Switzerland, with the Portuguese player Cristiano Ronaldo being the first (1st) prize winner
Credit: AF.